Japanese New Year card has lottery number 年賀状のお年玉くじ
Jan 23, 2022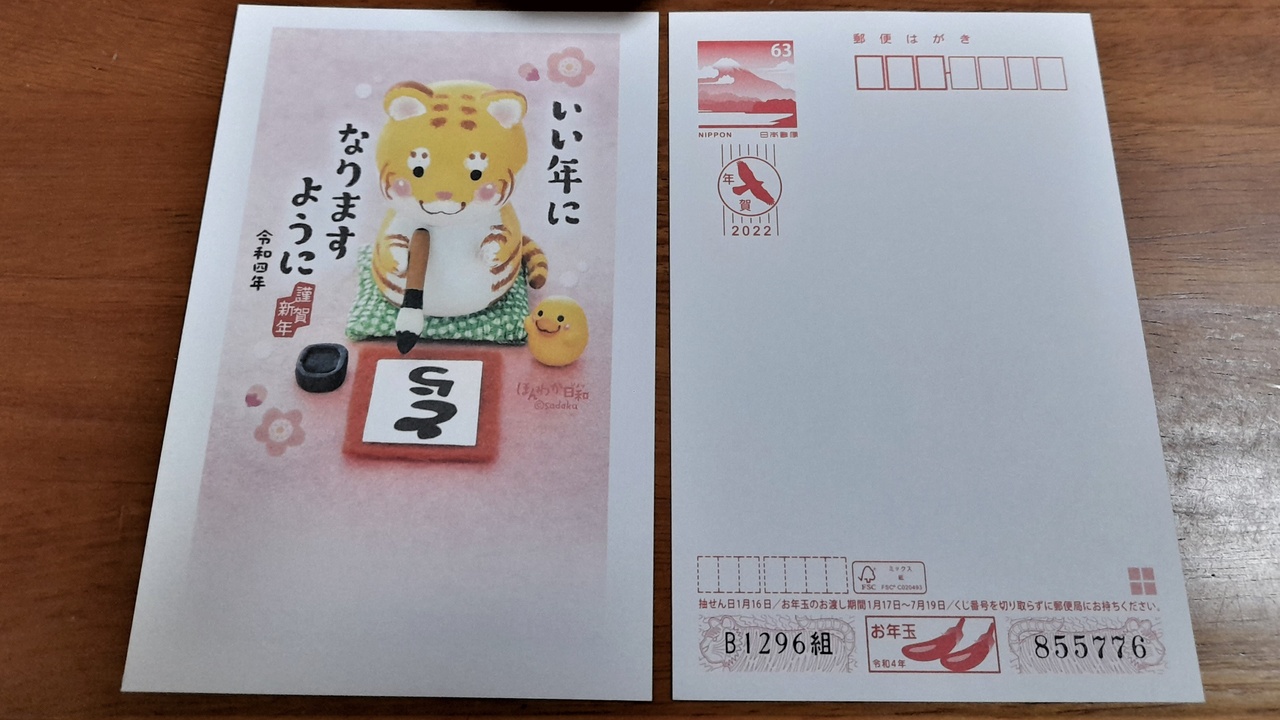 日本では新年のあいさつとして年賀状を送ります。私は毎年生徒たちに年賀状を送ります。年賀状をもらったら、1月半ばまでなくさないでください。この年賀状の下の方に番号がありますね。これは「お年玉くじ」です。
In Japan, we send new year card as greeting. I send it to my students every year. If you received the cards, you should keep them until mid-January. Can you see the number at the bottom of the card? This is for the National New Year Lottery.
1等は30万円もらえます。2等はふるさと小包み、3等はお年玉切手シートで、今年は寅年なので、かわいいトラのデザインです。
The 1st prize is 300,000 yen. The 2nd prize is a gift from one of many places in Japan. You can choose the area! The 3rd is postal stamp with the design of the cute tiger, as 2022 is the year of tiger.
年賀状がある人はこの番号をチェックしてください。
1等賞 770102 (下6桁)
2等賞 1208(下4桁)
3等賞 54と50 と02(下2桁)
If you have the New Year cards, please check the numbers below.
The 1st prize - 770102 (the last 6 digits)
The 2nd prize -1208 (the last 4 digits)
The 3rd prize – 54, 50 and 02 (the last 2 digits)
どうでしたか。当選していたら、2022年7月19日(火曜日)までに日本の郵便局に当たった年賀状を持って行ってください。私は3等賞が当たりました!明日郵便局に行こうと思っています。
How was it? If you won, you should take the card to a post office in Japan and exchange it. I won the 3rd prize! I will take the card to the local post office tomorrow.
Source:https://www.post.japanpost.jp/event/otoshidama2022/index.html
FREE Culture Learning!
Join our mailing list to receive culture learning contents and the latest news from our team.
Don't worry, your information will never be shared.
We hate SPAM. We will never sell your information, for any reason.